A chic modern space with classical elements in a brand new residential building. Glamorous, polished, yet cozy and functional were some of the key qualities the clients were looking for. We chose a neutral, timeless color palette with a few brighter shades and brought together elegant materials such as marble, gold and velvet. We added wood for more warmth and coziness. All of the furniture, except for chairs and tables, is bespoke and created specifically for this apartment.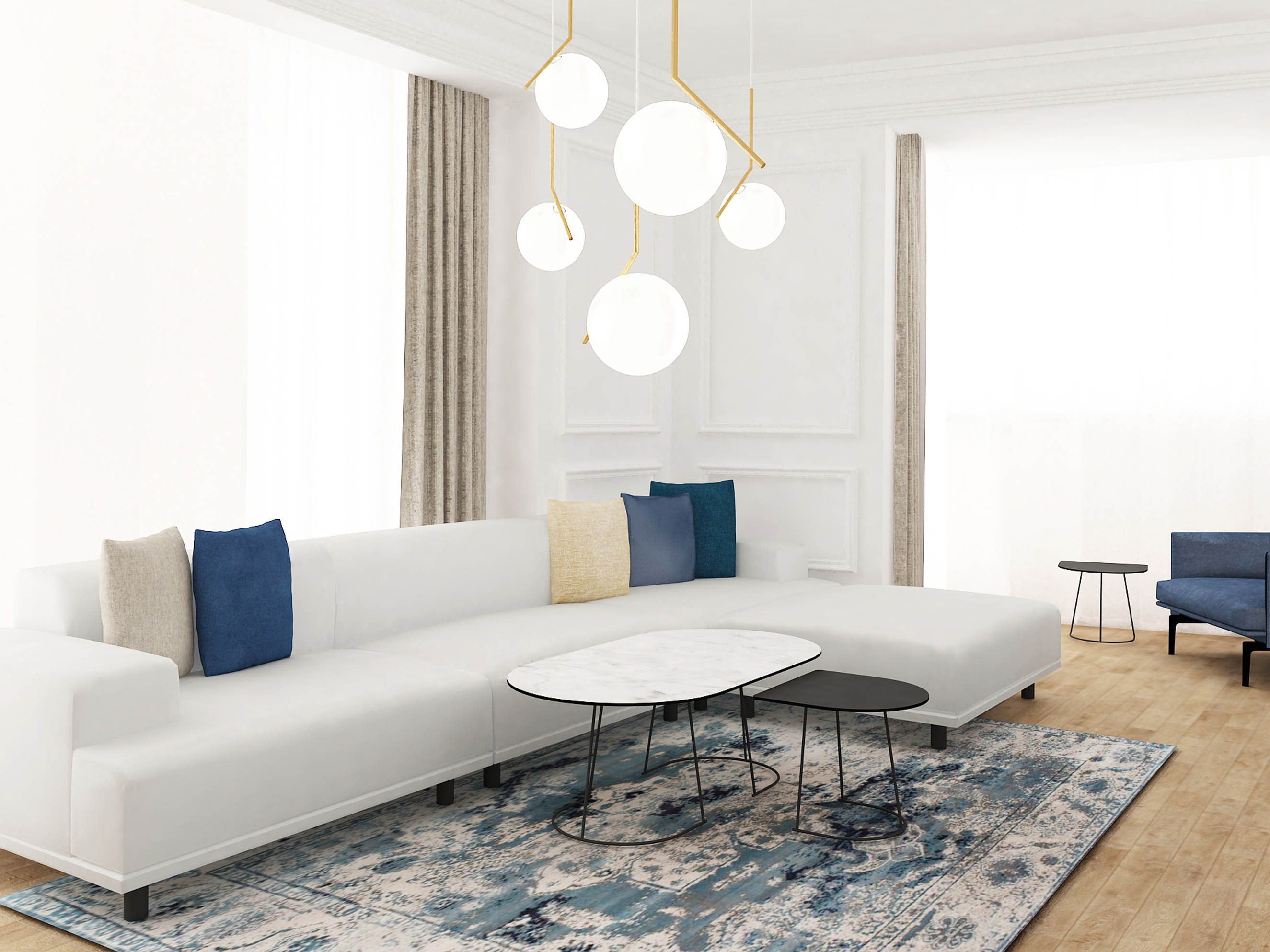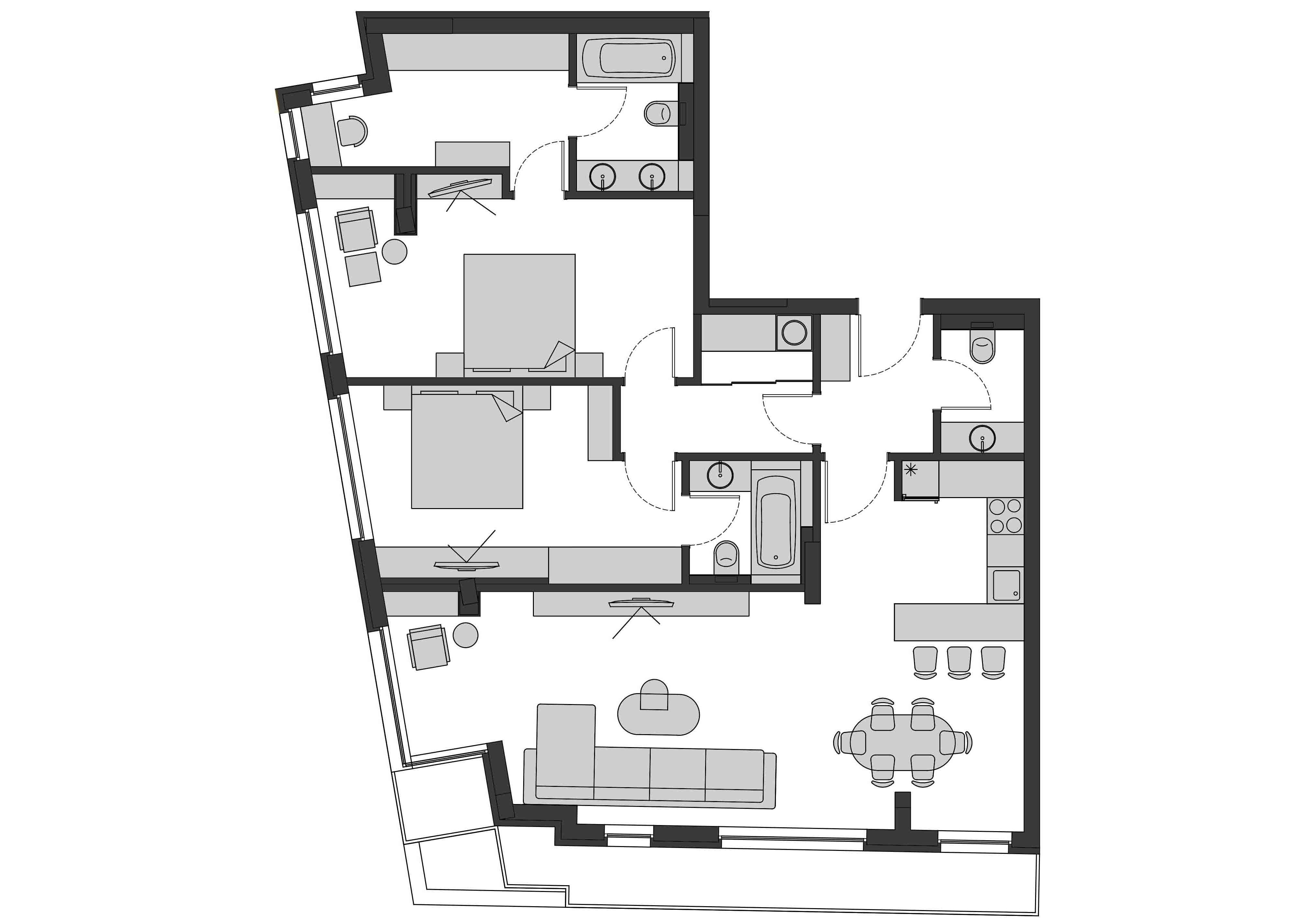 Schedule an online appointment and tell us what you want to do with your home. 
We talk online for 30 minutes to get a better understanding of your needs and wishes. The first talk is completely free and non-binding.